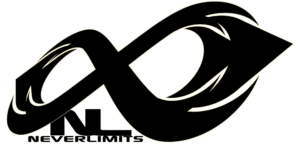 NeverLimits™ is more than a brand, it's a way of life… to live without limits or excuses.  Artists, Athletes, Entrepreneurs and Scholars love rocking NL because achieving high goals is always their focus.  Our team brings you apparel to re-inspire you, remind you of your purpose and encourage you to reach beyond your true potential.
Imagination, Courage and Faith are essential keys to our mission.  Without imagination, you cannot see the possibilities… Without courage, you will never start… Without faith you, will give up. Never limit what you can achieve.  Sometimes we just need a reminder, a mental boost, something that stays true, even when your belief level falls.  We recommend starting off with the #NEVERLIMITS wristband in your favorite color combination and add to your collection over time.
Thank you for helping us build.
Team NeverLimits